Skip to Content
Auto Repair Experts in Hayward, CA
Even newer model cars need ongoing maintenance and occasional repairs. An oil change every three months isn't always enough to keep your vehicle running smoothly. When you know it's time for a scheduled maintenance, don't hesitate to call the professionals at Hayward Auto Care. We can diagnose, maintain, and repair your car quickly and affordably. We offer significant savings, reliable service, and a commitment to keeping our customers satisfied. From 30k mile service to engine repair, no job is too big or too small for us. We pride ourselves on convenient scheduling, accurate estimates, and rock-solid repairs you can count on when you drive away. Ensure your drive is smooth and safe. Contact Hayward Auto Care in Hayward, CA, today.
Effective auto maintenance
With Hayward Auto Care, ongoing maintenance doesn't need to be a stressful or expensive experience. Our team of ASE-certified technicians can change your oil, do a visual inspection, service your engine, and get you back on the road in no time. Our maintenance services include:
We offer competitive pricing and exceptional value through our online coupons. We'll ensure your car is running in tip-top condition. Whether you're planning your next big road trip, or you just need some peace of mind, we're here to help. Contact us today to find out how we can best serve you.
Reliable auto repairs
If your car is experiencing issues! Hayward Auto Care will take care of you promptly and efficiently. We take care of most auto problem you may experience. We specialize in resolving complex auto issues and we pride ourselves on offering affordable prices. Our team of ASE-certified technicians can quickly and efficiently fix:
We can have you towed to our shop in Hayward, CA, and provide shuttle service within six miles. We'll dedicate ourselves to getting your car repaired promptlyand we're happy to answer your questions. You can expect an accurate estimate, friendly customer service, and a reliable repair. Don't let your auto issue bring you down—come to the experts at Hayward Auto Care. We'll see to your needs and exceed your expectations.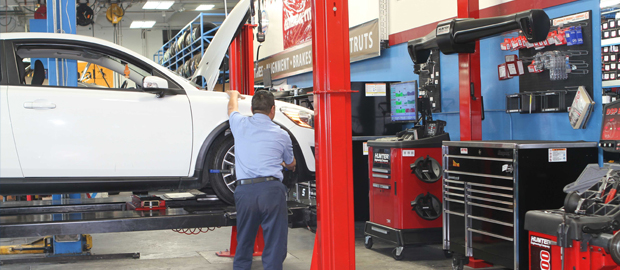 Any make or model
Your dealership may specialize in your make and model but they'll charge you an arm and a leg for even the simplest of repairs or maintenance. At Hayward Auto Care, we use the same factory parts your dealership does, but we'll charge you much less. Our team of ASE-certified technicians has over two decades of experience repairing all makes and models of cars. We'll ensure the work is done right. Keep your vehicle running smoothly and keep more money in your pocket by visiting Hayward Auto Care today.
Drive with some peace of mind. Call us today!