Skip to Content
Computer Diagnostic / Electrical
The Most Reliable Computer Diagnostic Auto Repair in Hayward, CA
Today's cars are more complex and sophisticated than ever. Many mechanics are skilled, but without the proper knowledge to read and diagnose your car's internal problems via diagnostic equipment, they can be left scratching your head searching for the problem. At Hayward Auto Care, we have the skills, expertise, and latest computer equipment to diagnose even the most complex auto issue and get it resolved quickly. We can get to the root of your car's problems fast and find a permanent fix that will get you back on the road in less time than you might expect. We have one of the most knowledgeable and experienced teams of mechanics in the area. Don't let other mechanics be stumped by your car's complex problems. Call the professionals at Hayward Auto Care today.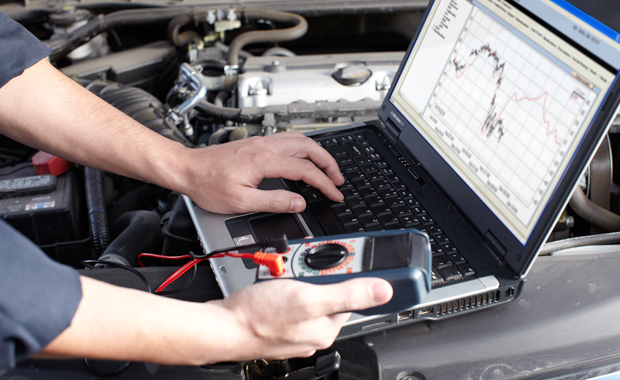 The computer diagnostic difference
At Hayward Auto Care, our ASE-certified technicians will find the cause of your car's problem quickly and give you affordable options for getting it resolved. We value your time and we'll never up sell you on a service or part that you don't need. Our computer-aided diagnostic equipment allows us to spot current problems in an engine or support system, as well as problems that may develop in time. We offer quality repairs and maintenance, and unlike some shops, we'll stand behind our work. Give yourself some peace of mind when it comes to complex car repairs. Call the repair shop that will get the job done right the first time. Contact Hayward Auto Care now.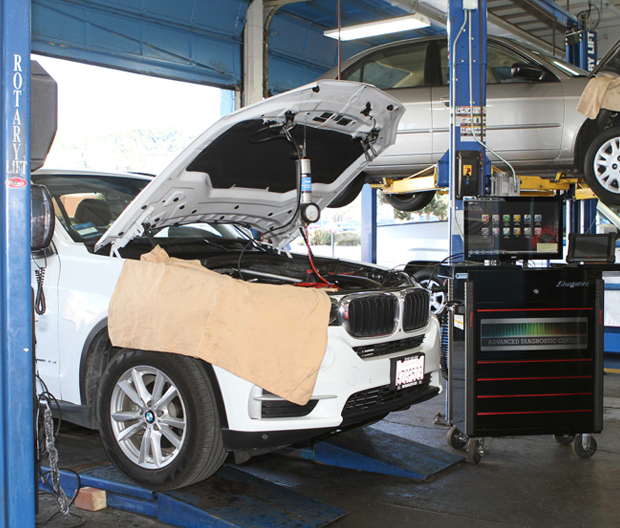 ASE-certified technicians, state-of-the-art technology
Today's cars have many electrical indicators. These include Check Engine, ABS, Oil, Coolant Temp, Transmission, and much more. While you may think that these lights give a mechanic the information they need to repair the problem, the truth is that the indicators only show which engine parameter is out of range. It's up to the technician to decipher, diagnose, and resolve what the actual issue is. At Hayward Auto Care, not only can we read your computer-aided indicators, we can diagnose what's causing them to flash on. We have experience with all makes and models of vehicles, foreign or domestic. Our team is ASE-certified and can handle most issues. We use the latest state-of-the-art technology for diagnostics and repairs. We'll give you a clear understanding of what's going on and what will be needed to get the problem fixed. We offer affordable pricing and friendly service. Premium car care comes standard when you visit Hayward Auto Care.
Don't try to troubleshoot your auto issue. Call us today.