Skip to Content
30K/60K/90K Service
To keep your vehicle running at its peak performance, you need to make sure it gets in for a major service at 30k, 60K, and 90K miles. At Hayward Auto Care, we follow the manufacturer's published guidelines for your car's make and model to ensure all schedule services are performed correctly. These services include:
Depending on Make, Model and Mileage of Vehicle, Services Include Some Or All Of The Following:"
Oil and filter change
Inspection and replacement of filters (Air, Cabin, Fuel, etc.)
All vital fluid levels are checked and filled
Tire and break inspection
Safety inspection
Tires are filled to correct pressure, rotated and computer spin balanced
Inspection of all belts (including timing belt)
General visual inspection of your car's systems and parts
Replacement of belts, timing belt and spark plugs at higher mileage services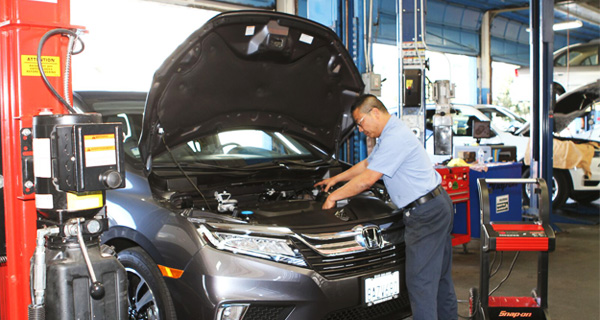 Regardless of the make, model, and year of your car, the certified mechanics at Hayward Auto Care are qualified to work on it and we always have excellent prices. Benefits of having 30K, 60K, or 90K services done at their scheduled times include; making sure your car gets the best possible gas mileage, plus runs as smooth, efficient and safe as possible. The maintenance and inspections in these services can save hundreds of dollars in future repairs. Most people don't know that neglecting to have these services done can void your car's factory warranty. It is within your car dealers right to deny warranty claims if you cannot prove your car has had its major service done by a certified mechanic at the specified mileage interval. Call us to schedule an appointment.